Ooooh, it's Lent.
And today it's also the Feast of St Valentine, which conveniently has Lent right there in the middle of it.
Or, if you like, A loveseat tent sniff, which is a useful anagram for the day.
Not often that Lent starts on Valentine's Day, and as Easter Sunday falls on 1st April, this year Lent is bookended with love and joy.
I like that.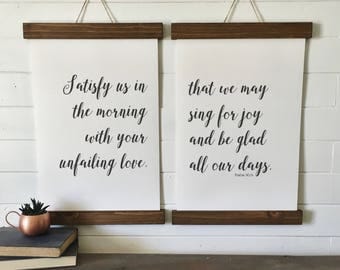 A lot of people I know try and discipline themselves over the season of Lent by giving something up. While their efforts are laudable, sensible and often far too health-conscious for regular humans like me, I don't feel comfortable with the idea of refraining from something I enjoy and feel nourished or sustained by, unless I feel convicted by God to do it (i.e. fasting, from food, drink, social media or the like). There are times when God asserts his place by insisting on our attentions. Food, drink, even facebook, are not to become more important than God. But neither are those other precious things in life: partners, children or oxygen. And while I put God ahead of my husband, my children and the air I breathe, I don't honestly think he is asking me to forgo them for six weeks. The family may be a little confused and upset, for a start.
Fasting has its place. Giving something up for Lent often has its place when God convicts us, but if it is about a personal detox, it is not a spiritual endeavour. Perhaps some people, in their earnest desires to improve themselves, have made 'giving up' a bigger deal than 'getting close to God'. They want to see whether they can manage to accomplish something valuable but difficult. Great. For me though, I want a closer relationship with God. Sometimes he will want me to give something up. Sometimes he will want me to take something up.
For me, Jesus took up human flesh and frailty. For me, he took up the cross. In my experience, God has been wonderfully generous through the many ups and downs of life; multiplying grace and love over and over. He has sometimes put barriers up, but these have been wise and reasonable, even when I did not like them. He has sometimes allowed times of pain, but his presence has been close and his promises have endured.
In Jewish thought, the idea of stopping on the Sabbath and not working is not viewed as negative, but positive. The Sabbath rest is a proactive feasting and renewing time. Our best celebrations do the same.
So I will give up giving up. This Lent I am going to try finishing a few tasks.
I want to finish sorting the children's artwork from the past ten years.
I want to finish getting the garage in order.
I want to complete several books I am in the middle of. And get promised book reviews to Amazon.
I am a great starter of tasks. Now I am going to learn to be a great finisher of tasks too. God has shown me that he continues with me, though I am still a work in progress. He will complete the task and what he starts, he finishes.
What about you? Have you got any tasks you are hoping to complete over Lent? Or any interesting Lent activities or fasts you are taking part in? Do comment below!